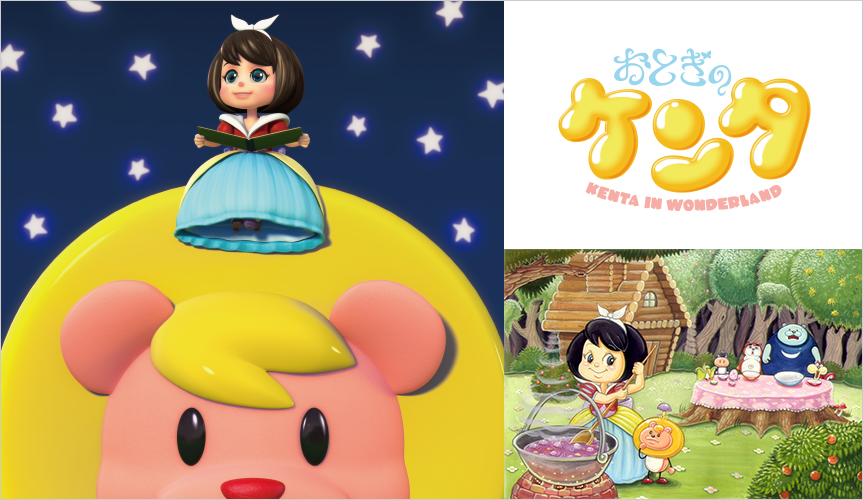 Works Introduction
●Fantasy story which girl will caught up in an adventure in dream world, with her darling stuffed toy "KENTA".
KENTA will join well known fairy tale?
We've produced pilot version "SNOWWHITE"
●Animation series with an unexpected ending which will surely entertain children and adults.
●We are now planning picture books. Looking for licensees.